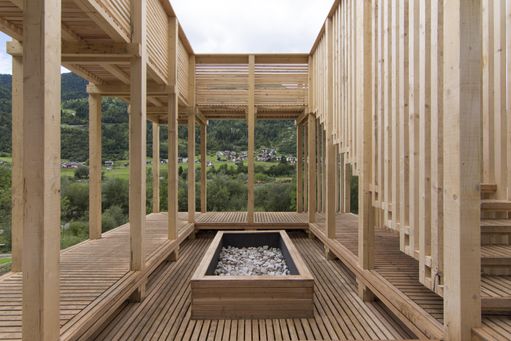 Camposaz 11:11 took place from 25.08.17 to 03.09.17 in Imer, Trento (Italy), small town in the Primiero Valley at the feet of the Pale of San Martino, one of the most majestic among the massive Dolomites.
The workshop area was close to the Cismon creek, at the foot of the West side of the Vederna mountain. As part of a recent recovery operation, the area will become the new botanical garden of local alpine species.
The theme of the workshop was to design an implementation of a small, multifunctional wooden installation that can become the central pole of the new botanical garden. The structure is ideal for biological classes, which could take part at the lower level and inform everyone about the local vegetation. The upperlevel has a great view to the mountain panorama.